The Northern Rivers Wildlife Network (NRWN)
The Northern Rivers Wildlife Network (NRWN) is a vehicle for sharing relevant information, enabling collaboration and undertaking joint advocacy in order to achieve the best possible outcomes for wildlife in the Northern Rivers.
The NRWN is made up of wildlife rescue and rehabilitation service providers licensed by the NSW Government, wildlife hospitals, veterinarians with a special interest in wildlife and environmental conservation organisations who are active across the seven Local Government Areas (LGAs) of the Northern Rivers. These LGAs are Tweed, Byron, Ballina, Lismore, Kyogle, Richmond Valley and Clarence Valley.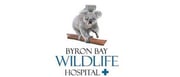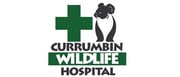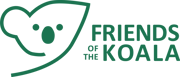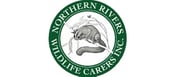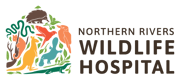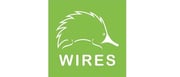 NRWN is made up of representatives from the following organisations: Australian Seabird & Turtle Rescue; Byron Bay Wildlife Hospital; Currumbin Wildlife Hospital; Friends of the Koala; North Coast Local Land Services; Northern Rivers Wildlife Carers; Northern Rivers Wildlife Hospital; Tweed Valley Wildlife Carers; Vitality Vetcare; Wildlife Heroes, Foundation for National Parks and Wildlife; WIRES Clarence Valley; and WIRES Northern Rivers.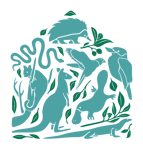 The bushfire crisis of 2019 and floods of 2022 highlighted the importance for wildlife organisations to collaborate and plan for emergencies.
Historically, current member organisations have collaborated largely on an as needs basis. The formation of the Northern Rivers Wildlife Network will improve communication, collaboration and sharing resources. The network is currently working on Emergency Planning for the Northern Rivers.
The Northern Rivers Wildlife Hospital has a significant role to play in the conservation and protection of wildlife and their habitat across the Northern Rives and in New South Wales more broadly. The Northern Rivers is one of the most biodiverse regions in the world and our unique flora and fauna needs dedicated care and protection.
Our goals are to advance the natural environment by preserving and re-establishing the natural habitat of native animals; to advocate for the protection of wildlife and wildlife habitat; and to encourage other local charitable, cultural and environmental projects that are aligned with our vision.
NRWH's impact will extend beyond the emergency care needs of individual animals to influencing and implementing systemic improvements in wildlife care delivery.
Further to this, NRWH seeks out opportunities to work with Universities, TAFE's, and scientific groups on wildlife care, research, medical advancements and how wildlife interacts with agricultural pursuits.
As a centralised organisation dedicated to first class care and treatment of sick and injured wildlife NRWH plays a key role in advocacy and conservation of our natural environment.